Avg Days On Market 2022:
16
|
Avg Sales Price:
$758,298
|
Avg Price Per Sq Ft:
$221.76
# Homes Sold in 2022:
118
|
Avg Sales Price (Ranch):
$751,659
|
Avg Price Per Sq Ft (Ranch):
$227.22
The Pinery Neighborhood in Parker, Colorado
There is a reason Coloradans move to The Pinery.
Peace, quiet, old-growth trees, larger lots, views and neighborhood trails.
If you are looking for true Colorado Lifestyle without living in the mountains then The Pinery might be the neighborhood for you. When your family and friends come visit you they will think you live in a little slice of heaven.
The Pinery Neighborhood is without a doubt one of the most popular neighborhoods for home buyers looking for space, privacy, mountain views and of course trees. Let's face it the Front Range is mostly prairie land and most neighborhoods are devoid of mature trees. Ponderosa Pines are the most prevalent here and some are well over 100 years old.
The Pinery is one of the few neighborhoods where every home does NOT look exactly like the one next door. Homes are older (there are newer ones too) but there is a nice charm and character to the neighborhood. Owning a unique home allows you to showcase your style versus the boxy homes the builders want you to buy. So, check out The Pinery and don't be afraid to live in a home that looks different than your neighbor's. The views, trees and wildlife are an added bonus.
The Pinery has two schools within the neighborhood. Mountain View Elementary School is K-2 while Northeast Elementary School is 3rd -6th grade.
Sagewood Middle School and Ponderosa Highschool are located on the south edge of the neighborhood.
The Pinery Neighborhood is located about 5.5 miles south of Mainstreet in Parker, CO. Expect a 45 minute drive to DIA, 30 minutes to the Denver Tech Center (DTC) and 45 minutes to an hour to downtown Denver, Colorado. Colorado Springs is a very pleasant and scenic 45 minute drive south on Parker Road which is HWY 83. Castle Rock, Colorado is about 15 minutes away.
There is Public Transportation from the Pinery to Downtown Denver too. Yes, there is a bus that picks up at the entrance to The Pinery. There are several LightRail stations to choose from in Lone Tree, CO which is about 15 minutes away. Parker has a Park and Ride station near downtown so you can ride the bus to the LightRail Station in Lone Tree if you so desire or all the way to Downtown Denver.
There are several neighborhoods all associated with the name Pinery.
The main neighborhood is The Pinery. It was started in the early 1970s and believe it or not there are still a few lots left to build on if you can convince the owners to sell. Expect to find mostly older homes on heavily treed lots and many have amazing views of the mountains. Home prices start around $600,000 and go up from there.
High Prairie Farms has much larger lots of at least an acre up to 3 acres with scattered trees. Most homes within High Prairie Farms are custom homes and have super long range mountain views. High Prairie Farms is an enclave of homes within The Pinery. Homes here are priced from $900,000 to $2.5 million.
Misty Pines is another enclave of homes located at the top of the Pinery neighborhood. Homes within Misty Pines are at the top of the world on large treed lots and many have unbelievably long range views of the Colorado Rocky Mountains. It's just my opinion but I believe Misty Pines is the quietest and most secluded section of The Pinery. The homes seem to be spread out the most and there is a very real feeling of calm in Misty Pines.
The Timbers is a full custom home neighborhood within the Pinery. Every home in The Timbers is different and lots range from one third acre to over an acre. Most lots are a half acre in The Timbers. Homes can get rather large in The Timbers with some homes over 8,000 sqft but the average is 5,500 sqft. Homes are priced from $1,000,000 to over $2 million.
The Pinery HOA or Homeowners Association fees are low and typically run less than $500 per year.
Want to see a Pinery home? Steve Beam 303-941-4663.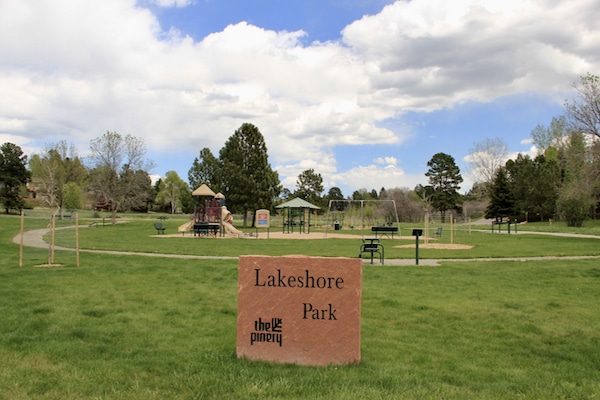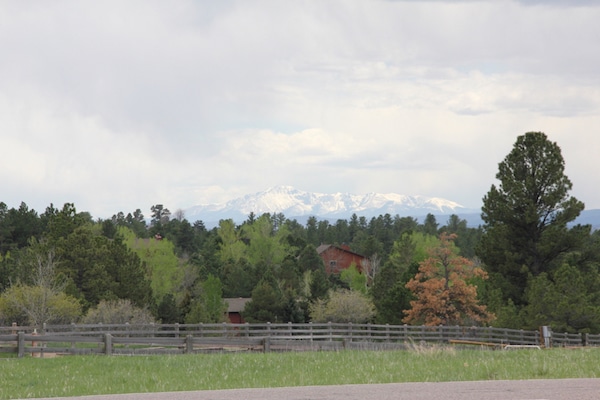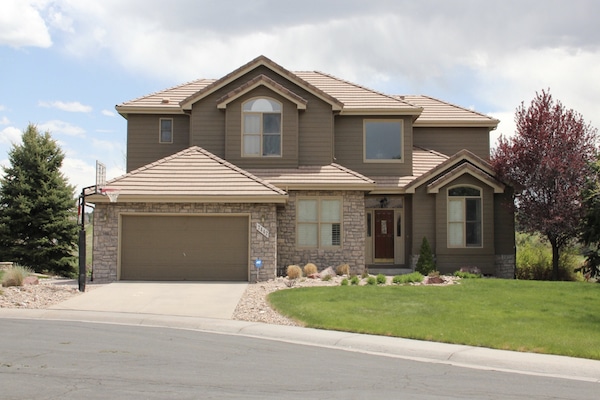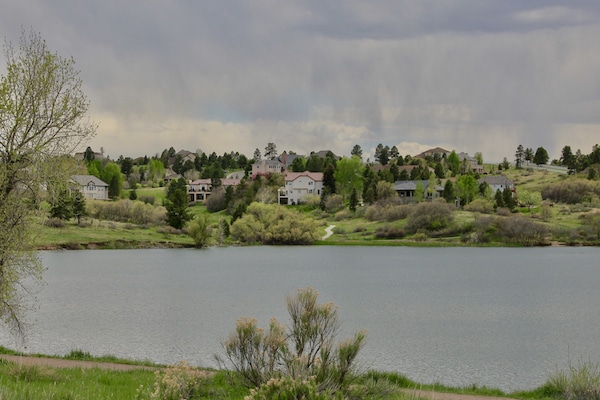 New Listings in The Pinery Neighborhood Parker, Colorado
Explore Real Estate in Parker, CO