Parker CO Realtor, Steven Beam has over 21 years of experience and has sold over 1000 homes in Colorado.
Over $35 Million sold and closed in 2022.
Ranked #106 out of all Denver Metro Realtors
Parker CO Realtor - Steven Beam
RE/MAX Alliance Denver, Colorado
Direct: 303-941-4663
Designations | Affiliations
2022 = Titan Club for RE/MAX Awards
2022 = 20 Year RE/MAX Anniversary
RE/MAX Lifetime Achievement Award
RE/MAX Hall of Fame
RE/MAX Chairman's Club
RE/MAX Platinum Club
CNE, Certified Negotiation Expert with over 24 hours of classroom time.
ABR, Accredited Buyer's Representative
GRI, Graduate Realtor Institute
NAR, National Association of Realtors
RE/MAX 100% Club every year
Court Appointed Expert Witness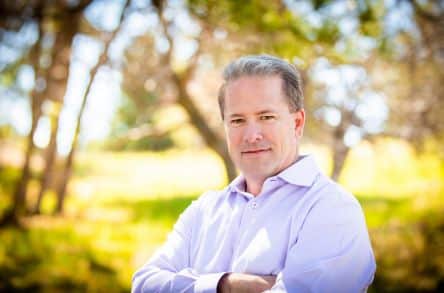 Hobbies | Fun | Family
Skiing is my passion
Heli-skiing in BC, Canada has become my most favorite type of skiing.
Fly Fishing makes me happy
Hiking and camping
Mountain biking
Snowshoeing
Anything outside
Why Colorado? Living here is like being on vacation every day of your life. There is no place in the world I'd rather live. If anything, there are too many things to do here (I'd hardly call that a problem). No matter the season, there's something awesome that beckons. Hiking, swimming, mountain biking, tubing, whitewater rafting, skiing, snowboarding, or just staring in awe at Nature's majesty (there's plenty of that here) ... I could go on and on about this place, but I'd probably get called for a "delay of game" penalty. In short, Colorado is awesome and that is why I chose to become a Parker CO Realtor 2 decades ago now! It reminds me a lot of the area where I grew up. Just outside of Charlotte, North Carolina, there's a wonderful lake (Lake Wylie) where I used to go water skiing, ride my dirt bike, and do all the things that kids love. Here in Colorado, I've found all of that and more with my own family.
Why Live in Parker, Colorado?
Parker, where I've made my home with my wife and kids (with them and all of the outdoor fun, I've got some great stories to share), is the best of all possible worlds. It's close to downtown Denver, so it's easy to get to the hustle and bustle of the city (if you're into that), but it's also easy to avoid it (if you're into that). There's a ton to do--whether you're a kid or a parent or just someone who likes wide open spaces--and it's easy to get to the places where there's even more to do. I've rarely met anyone who came to Colorado who didn't instantly fall in love with it. It's that kind of place. I love working with people and watching that love affair start in their eyes. Even better than that is helping them find their little slice of heaven on earth. Now that Colorado--and Denver in particular--is going through a bit of a renaissance, from its award-winning libraries, museums, high-tech centers, and huge strides in public transportation, more and more people are seeing that if there is a Heaven on Earth, this could well be it. Let's talk about finding your perfect piece of Colorado.
Family
Married with two beautiful children ages (girl) 14 and (boy) 18 years old. We spend all of our free time outside enjoying Colorado. There is rarely a free day that passes that we are not packing up the car and going somewhere for action. We added a new family member in the summer 2016... "Finn" the dog. He's a Colorado Mountain Dog which is a mix of Great Pyrenees, Hungarian Kuvasz, and Anatolian Shepard. Ranchers wanted a friendlier version of the typical Livestock Guardian Dogs they have used in years past. So they have developed these dogs to do their jobs yet be friendly to visitors and basically LOVE people. We love him so I guess we'll keep him.
______________________________________________________
This real estate blog represents my opinion and mine alone. The only time someone else's opinion will be presented will be during a guest posting or comments left about an article posted here. These are not the opinions of RE/MAX Alliance or its affiliates. I do reserve the right to change my opinion. Opinions are just that, opinions. Feel free to comment on this real estate blog, written by your Parker CO Realtor, about various articles and postings. I reserve the right to delete any comment or content that is offensive or uses profanity. Deleting or approving a comment is at my discretion alone and no one else. Information contained in this real estate blog may be found in MLS data taken from the MetroList Matrix MLS system in Denver Colorado. The data is not guaranteed by me nor the Metrolist MLS system. At the time of my post I believe the information I'm posting to be true unless otherwise stated.
Sincerely,
Steven Beam, Parker CO Realtor
303-941-4663.