Parker CO Realtor, Steven Beam
19+ years of experience | 700+ Homes Sold
Sell Your Home With Us
Experience Matters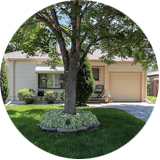 "We found our Parker CO Realtor Steve to be a great resource for selling our family home. He exhibits a high level of overall knowledge regarding marketing and selling a property. He utilizes professional, highly respected resources to assist in the process. We would certainly recommend Steve, our home sold the first day it was on the MLS and we were able to close in a timely manner. He is a personable, caring person which we also appreciated! Thanks, Steve!"
Beverly Amsbury,
Sold her house in Englewood, CO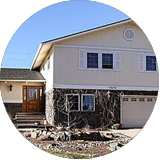 "I reached out to him from afar (the UK to be exact). He was recommended to me and after an initial introduction via emails, he went right to work sending me listings, asking specific questions about preferences, etc. When I arrived, he went the extra mile to make sure my wife and I saw properties by picking us up and taking us around, showing us neighborhoods and introducing us to the area and Colorado in general. Our Parker CO Realtor Steven is courteous, knowledgeable and professional. The entire process went smoothly which gave us confidence in our purchase. In the future, if we sell the property, he will be our broker."
Richard Paananen
Relocation from the UK to Parker, CO.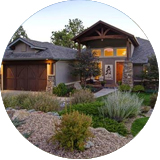 "My husband Tim and I have used Steve to sell and purchase several homes. Steve is a true professional and always goes above and beyond normal expectations to deliver exceptional service. Aside from being very knowledgeable about the real estate market, Parker CO Realtor Steve is forward thinking and always has your best interest in mind. Steve is delightful to work with and we would highly recommend his services to anyone serious about buying or selling a home."
Tim & Rhonda Valdez
Sold a house in the DTC and purchased in The Timbers in Parker, CO.
Our Most Expensive Homes
Search by SCHOOL
Elementary Schools in
Highlands Ranch
Elementary Schools in Lone
Tree
Littleton Public Schools Elementary Schools
map of

Parker Colorado
Neighborhoods

This is a fully interactive map of all the neighborhoods in Parker, Colorado. Click on the map links to see all the homes for sale in each neighborhood.
Parker CO Realtor Steven Beam.

Parker, Colorado is located in northern Douglas County Colorado and is known for having an excellent school system.

Home buyers relocating or planning a relocation to Parker, Colorado should find this to be a big help as it will give you a good idea of where each neighborhood is located within the Town of Parker.

During times of low inventory and high demand some Parker neighborhoods may not always have active homes for sale. This system updates continuously throughout the day so check back regularly if you don't see any active homes in your specific neighborhood.
Our
Video Gallery
Parker CO Realtor – Video Marketing
Lastest REAL ESTATE news
Stonegate Real Estate Market Report April 2019

April 16, 2019

-

Here are the latest market stats for the first quarter of 2019. Stonegate real estate market report. Stonegate Village is a neighborhood located in Parker, Colorado in Douglas County Colorado. Average sale price in Stonegate… read more →
Meridian Village Neighborhood Market Report

February 14, 2019

-

In 2018 there was a total of 89 properties that sold and closed in Meridian Village. This report only address sales that were recorded in Denver Matrix MLS. Meridian Village townhomes have become popular among… read more →
Pinery Glen Average Sale Price up 70% from 2009

January 16, 2019

-

The Pinery Glen is sometimes called Pinery Southwest. The name on the sign at the neighborhood is Pinery Glen and the name on the legal description says Pinery Southwest. Most people call is Pinery Glen.… read more →