Here is a super deal on a foreclosure in Parker Colorado.
This foreclosure is in The Timbers Neighborhood.
This is a custom home. Over 7,000 SQFT.
This is a hot foreclosure deal currently for sale in the Prestiegious Timbers neighborhood. I've personally seen the inside of this home and it is in excellent condition. The large open floor plan, half finished basement and positioning on a high lot make this a one shot deal at the current asking price.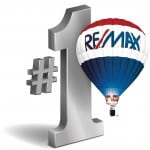 Click Here for a PDF file of this unique listing.
All new Parker, CO Foreclosures
The current asking price is $735,000 and this is a million dollar home in just about any market. The previous owner paid right at $1 Million in 2004.
The street this house is located on is a very desirable street in The Timbers. The lot as mentioned before is ideal. The lot is high and on a cul-de-sac with mountain views.
Another feature this home offers that is really extraordinary is the large front porch. There is plenty of room to setup two sitting areas to view kids playing in the cul-de-sac or just shill and look at the mountains.
This home will not sit on the market for long. It;s surrounded by million dollar homes and any smart buyer in this market will certainly snap up a huge bargain with this home.
One last note. The half of the basement that is unfinished has plenty of room for a full media room extra bedroom and a full workout room. The basement has what I believe to be at least 9 foot ceilings? I didn't measure them but the basement is deep.
Call Realtor Steven Beam (303-941-4663) for a showing of this home today but don't wait too long as I guarantee you it will be sold quickly.