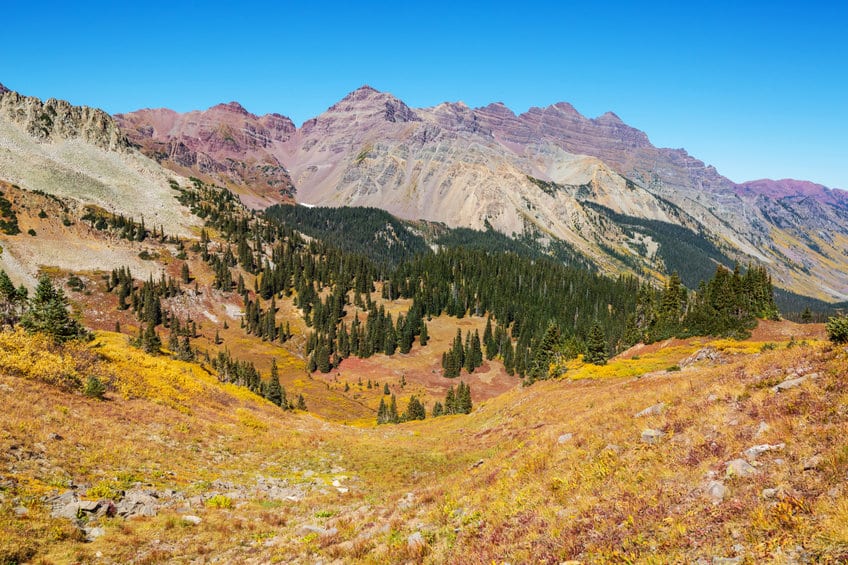 Hiking in Parker, CO, is undoubtedly a great idea. But now you want to explore the great outdoors. Looking to hike, but don't want to go too far from home? Check out these six best hiking trails near Parker, CO.
Explore these Best Hiking Trails Near Parker, Colorado
Castlewood Canyon State Park, Franktown
Located to the south of Parker with Cherry Creek in the middle, the Castlewood Canyon is your best option if you're planning to hike around Parker, CO, with your family.
This park is an excellent place for photography, and if you love it, the Inner Canyon Loop Trail will surely be your next favorite. It features a rocky waterfall and the ruins of the old Castlewood Dam.
South Valley Park, Littleton
If you like a late-afternoon hike or an after-work run, then South Valley Park is the place to go. The sunsets are spectacular, and the park is usually quiet in the evenings.
The Coyote Song Trail connects Deer Creek Canyon Rd to South Valley Rd, just south of the Hogback. It has spectacular views of the nearby front range and a gradual climb or descent depending on which direction you choose to hike. If you want to make a loop, you can connect to the Swallow Trail.
Mount Falcon Park, Morrison
Mount Falcon, a short drive from the city, is a popular destination for locals. The park has eleven moderately difficult trails that range from grassy meadows to rocky hills.
To see the exciting lookout tower and castle ruins, take the 6.7-mile Mount Falcon Castle Trail Loop. This location has spectacular views all year, so you want to take advantage of this excellent photography area.
Roxborough State Park, Littleton
Roxborough State Park is a must-visit if you're looking for the best hiking trails around Parker, Colorado, with your family. It features close to a 4000-acre park with the iconic red-rock formations and trails that range in difficulty levels. The overlooking scenic views of Fountain Valley rock formations and Pike National Forest are just a plus! The 6.4-mile Carpenter's Peak Trail up to the foothill summit will surely be your next favorite route.
Matthews Winters Park, Golden
If you're up for some challenge, then you'll have to visit Matthews Winters Park and hike the 3.2-mile Mount Morrison South Ridge Trail. It is a steep hike but offers an excellent view of Denver and the Rocky Mountains.
Lair o' the Bear Park, Idledale
Another family favorite is the Lair o' the Bear Park. It has several amenities, including picnic tables and fishing spots for families to enjoy. The path is mostly shaded and flat the entire way.
If you're not a skilled hiker, the 2-mile Bear Creek Trail to the Castle is the best hike around Parker, CO.
Have you hiked one of these trails or other destinations? We want to hear about it! If you're looking for a new property in Parker, Colorado, contact Steve Beam—your premier real estate agent in Parker, Colorado.
.