Douglas County School District kiddos head back to school TOMORROW here in Parker, Colorado so be sure to grab your copy of the Douglas County School Calendar 2018-2019 HERE!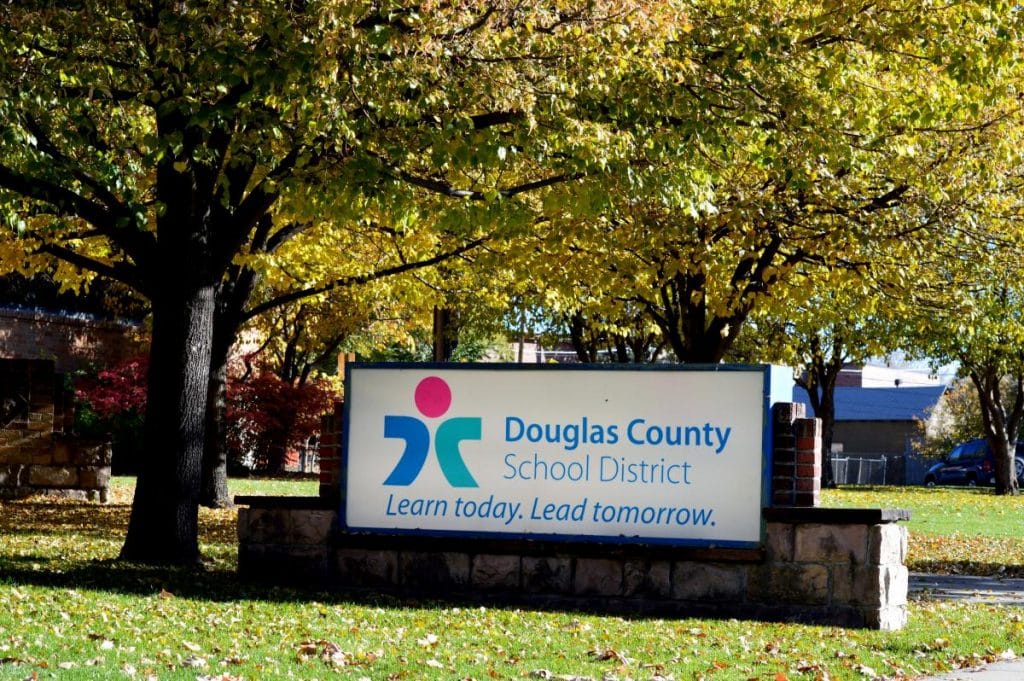 The kiddos will have a full month of school in August with no days off until September 3rd and again September 21st. Be sure to note the end of the first 2018 grading period on October 5th, just days before fall break which runs October 8th – 12th in this year's Douglas County School Calendar 2018-2019.
If you are ahead of the game then you will want to start planning for Thanksgiving break from Novemebr 19th – 23rd and Winter break from December 21st – January 4th.
You may remember receiving a recent survey from DCSD asking for your vote input on the Douglas County School Calendar structure. After receiving votes from 10,111 community members, the school district has decided to select "Calendar Option 2" which will begin in the 2019-2020 school year.
 FYI: All charter schools, Eagle Academy, and Renaissance Primary Magnet School published their own 2018-2019 calendars which can be found by clicking the links above!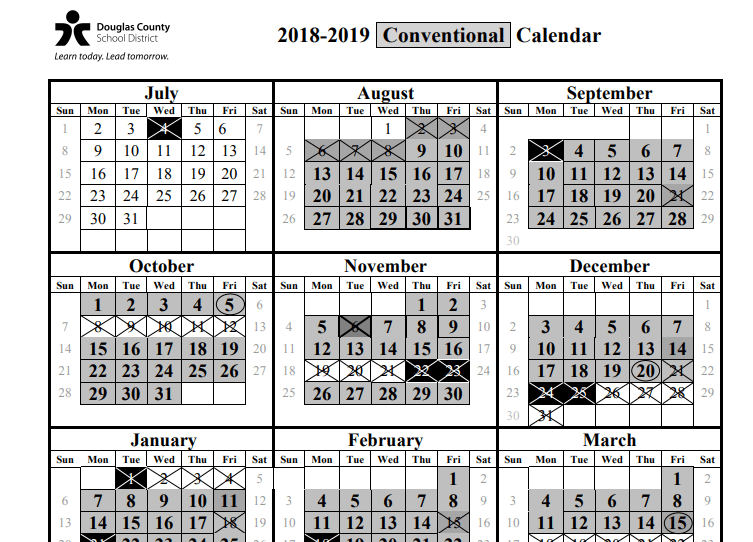 Parker Colorado residents can proudly send their kiddos to the highly acclaimed
Douglas County School District.
This, the 3rd largest school district in Colorado, serves over 68,000 students from
pre-school to 12th grade in nearly 90 schools.
Douglas County School District is well known for creating a "community feel" for their students, their families, their teachers, and their communities.
Apple Awards, recognizing the best teachers, support staff, and administrators, are given each year based on nominations.
The Douglas County School District Innovation and Design Center, a high tech platform supporting teachers and staff in research efforts, text catalogs, and computer sciences as well as teacher development days.
With ample Bus Routes, well established Safety & Security procedures, bullying & suicide prevention programs, substance abuse prevention programs, mental health resources, before and after school programs, a gifted learner program, Douglas County School District is truly "the place to be".
Students can also participate in any number of Douglas County School District extra-circular activities including: spirit (cheerleading/poms), vocal music, marching band, all-state orchestra, all-state choir, all-state band, speech/debate, student council, and more.
HAPPY BACK TO SCHOOL! 
Have you ever considered living in Parker, Colorado? Feel free to follow along here on our blog where you will be guided through Parker, Colorado events, demographics and statistics, local news and growth, REAL ESTATE Market updates, and more!
Want to buy or sell your Parker Colorado Home? Get in touch, we can help. With over 18 years in the industry, and over 600 homes sold, Colorado Realtor Steven Beam, is a true wealth of knowledge and works diligently to support his clients in the biggest transactions of their lives.
Be sure to check out our
PARKER COLORADO NEIGHBORHOOD MAP where you can search homes for sale in each neighborhood (and more)!
To see ALL Parker Colorado Homes For sale CLICK HERE