According to the dog-loving website Rover.com, and according to yours truly, Colorado metro is rated the NUMBER 1 most friendly place for pups, so, it's no wonder folks are searching in high demand for Dog Parks in Parker Colorado!! Well look no further because our beautiful city is "raining cats and …. Dog parks".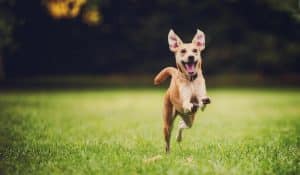 USMC Cpl. David M. Sonka Dog Park
17855 Pine Lane
Parker, CO 80134
A 45 acre dog park and Disc Golf Course, offering you and your pooch the perfect place to play.
Open from DAWN til DUSK (Park is unlit)
Named after Corporal David M. Sonka, who graduated from Chaparral High School, and was tragically and sadly killed in action along with his military working dog Flex.
The dog park portion of this new site is 5 acres, has a dog agility course, drinking fountains (in the summer only), a separate section just for smaller furry friends with a separate entrance, and even shade spots for resting.
Reviewers say that this park is perfect for dogs of all sizes, it has plenty of parking, and the fences, though they may appear in pictures to have large spaces in them, are actually covered with wire so it's very secure.
This, one of many Dog Parks in Parker Colorado is maintained by Parks and Trail Maintenance at 303-805-3244
4815 Fox Sparrow Road
Parker, CO 80134
A 2 acre off-leash dog area inside of a 205 acre open space and trail area.
This park, just a short drive from the Pinery is a quaint little spot open sunrise to sunset. This park has gotten mixed reviews – many folks rave about the lush grass and convenient location while many others complain about inconsiderate pet owners, poorly behaved dogs, and no separate spot for small dogs. BRING YOUR OWN WATER. While certainly every place has it's ups and downs, this, one of many Dog Parks in Parker Colorado is a great spot to bring your furry friend.
Devon's Dog Park at Greenland Open Space (east side of trailhead)
1532 Noe Road
Larkspur, CO 80118
A 17 acre off-leash dog park in Doulgas County
Created as part of Devon Theune's Girl Scout Gold Award in 2008, Devon's Dog Park is part of the Colorado Front Range Trail, an 11 mile trail system with over 3,000 of open space, with views of Pikes Peak! Dogs are allowed OFF-LEASH in the dog park section and allowed ON-LEASH on the trail. Reviewers say that this park is "fairly off the beaten path" but definitely worth the drive. During the week there are not too many dogs which means your dog may not get dog-on-dog playtime rather just room and space to run.  There is a small agility course and most folks recommend to BRING YOUR OWN WATER! While humans can do whatever they'd like while there, this park was designed to be a dog-human walking park which features a long walking trail with benches for resting. DOES NOT have a special spot for SMALL DOGS.
This, one of many Dog Parks in Parker Colorado, is maintained by Douglas County Open Space and Natural Resources at 303-660-7495
Fairgrounds Regional Park Dog Park
500 Fairgrounds Drive
Castle Rock, CO 80104
Located just off of Plum Creek Parkway near Parker, CO in Castle Rock, CO
Open sunrise to sunset.
A 37 acre park with an off-leash dog park in the eastern corner with easy access from the main entrance. This simple yet clean spot is well liked by visitors who suggest to bring your own water. There are 2 sides to the park and these are open one at a time, in a rotating fashion. Nearby to on-leash walking trails too!
Glendale Farm Open Space Dog Park (((AMAZING DOG PARK)))
12300 S Havana Street
Castle Rock, CO 80108
Located adjacent to 1-25 off of exit 188 Castle Pines
This 17 acre Dog Park, located inside of the 145 acre Glendale Open Space property, will maybe be your dog's favorite park and we can say this from personal experience. Though this is a bit of a drive from Parker central, this awesome place has tons, LITERALLY tons of room to roam, great views, a few doggie-obstacles, dirt paths (good for Fido's feet), and a friendly environment. FYI, there is a huge pond/mud hole that the dogs enjoy WAY too much – better to bring a towel (or two) just in case. All in all this is a great place to spend time outdoors.
Download the Douglas County Dog Ownership and Off-Leash Dog park brochure featuring Dogs Parks in Parker Colorado HERE
Check Out more about Dog Parks in Parker Colorado on BRINGFIDO.com
A couple useful tips for having a paw-sitively wonderful time at any dog park:
ALWAYS pick up after your dog – failure to do so in Douglas County will result in a $50 fine
Consider exercising your dog a bit BEFORE going on dog-park-date if she or he has been pinned up all day long. A dog park is a highly sensatory place and some dogs need a bit of decompression time before being thrown in to the dog-end of things!
Help make sure your dog is being polite – allowing your pup to run full speed at a new dog entering the park, allowing your dog to mount another dog in dominance, etc. can create unnecessary issue. Let's all be mindful pet owners, and on that note …
ALWAYS keep an eye on your dog just in case any pooches play a bit too rough
Be sure to remove any prong collars, metal spike collars, etc. before playing
If your girl dog is in heat or pregnant, better to stay home and have 1-on-1 time together
If your pup is less than 12 weeks old or hasn't had its full round of shots, most vets recommend skipping dog parks
Have you or your Pup ever considered living in Parker, Colorado? Feel free to follow along here on our blog where you will be guided through Parker, Colorado events, demographics and statistics, local news and growth, REAL ESTATE Market updates, and more!
Want to buy or sell your Parker Colorado Home? Get in touch, we can help. With over 18 years in the industry, and over 600 homes sold, Colorado Realtor Steven Beam, is a true wealth of knowledge and works diligently to support his clients in the biggest transactions of their lives.
Be sure to check out our
PARKER COLORADO NEIGHBORHOOD MAP where you can search homes for sale in each neighborhood (and more)!
To see ALL Parker Colorado Homes For sale CLICK HERE