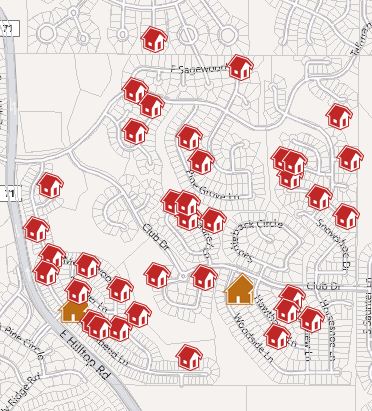 Lately I've been writing about affordable housing in Parker, Colorado. Well, here is another neighborhood in Parker, Colorado that is reasonably priced and appears to be on the rebound. Sales numbers don't lie.
Hidden River and Sagewood are sort of a neighborhood within a neighborhood. Sagewood is basically surrounded by Hidden River. The neighborhood is ideally located off Hilltop Road on the East side of Parker Road. Some lots in Hidden River have excellent views of the Front Range.
Previous Sold Homes numbers for Hidden River 2009
Here are the numbers for 2011.
Total Homes Sold 40
Average Days on Market = 102
Average NET Sold Price = $251,882
Average Price Per SQFT = $133
Average Price Per Finished SQFT = $115
Lowest Home sale for 2011 = $146,496
Highest Sale for 2011 = $358,000
If you look back and see that in 2009 only 29 homes sold for an average of $136 per square foot. Compared to other Parker, CO neighborhoods this is not bad especially considering 11 more homes sold in 2011 versus 2009.