This home for sale in Highlands Ranch will hit the real estate market and the MLS on Saturday September 5th. Loaded with upgrades like new granite counters and back splash with stainless appliances. New interior paint. Deck and fence were just refinished. Hot tub too! The kitchenardwood floors will be refinished the 3rd week of September!
"Make sure to see the VIDEO & MAP below!
Asking Price $315,000.
Over 3300 Finished square feet.
4 Bedrooms on the upper level
3 Bathrooms
Fully finished 1000+ square foot basement with two large storage rooms, media room, wet bar and frig. Game room.with an office area.
Located on a beautiful maturely landscaped area of Highlands Ranch, Colorado.
Access to all 5 recreation centers in Highlands Ranch.
Douglas County Schools.
Excellent convenient access to shopping and restaurants provided by this Highlands Ranch home for sale.
Located off Broadway in Highlands Ranch south of C-470.
Home for Sale -Video of 9634 Red Oakes Place, Highlands Ranch, CO 80126- Home for sale!
[youtube]http://www.youtube.com/watch?v=YWjWOtwanYc[/youtube] [googlemaps]http://maps.google.com/maps?f=q&source=s_q&hl=en&q=9634+Red+Oakes+Pl,+Littleton,+Douglas,+Colorado+80126&sll=37.0625,-95.677068&sspn=37.819897,93.076172&ie=UTF8&cd=1&geocode=FeBcWwIdygG–Q&split=0&ll=39.551905,-104.984322&spn=0.009002,0.022724&z=14&iwloc=A&output=embed[/googlemaps]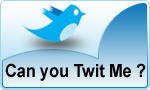 Get Twitter Buttons